Grinnell Housing Authority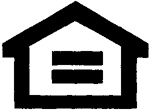 Grinnell Housing Authority Rental Assistance
The Grinnell Housing Authority helps qualified lower income individuals and families pay rent.
Applicants who meet the income eligibility requirements are issued a Section 8 Housing Choice Voucher. The participant family pays rent based on income; approximately 30-40% of their monthly gross income. The Housing Authority pays the balance due the landlord using funds from the Department of Housing and Urban Development.
Applications are continuously accepted. Contact the office to obtain the form.
Stop by at 927 4th Avenue during regular business hours of 8:00 to 4:30, Monday through Thursday; or call at Voice/TDD 641/236-2611; or email at glrha@pcpartner.net.